Hapa Zome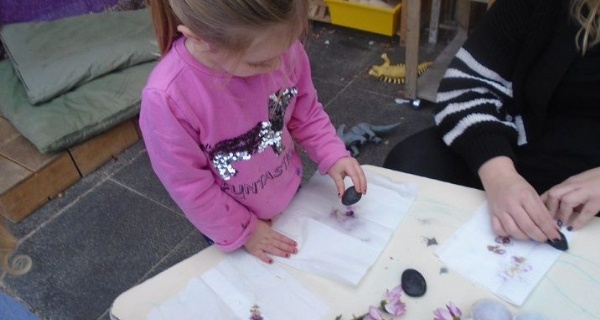 Hapa Zome printing is a Japanese technique meaning 'leaf dye'. It is an easy and quick way to naturally dye something.
At nursery the children have been exploring different plants and materials. We started by arranging flowers and petals in between two pieces of tissue paper. We then use a large pebble to smash the flowers so they left an imprint.
We have also used fern leaves on fabric and wood to print onto using the small hammers instead of pebbles.