PC David visits Nursery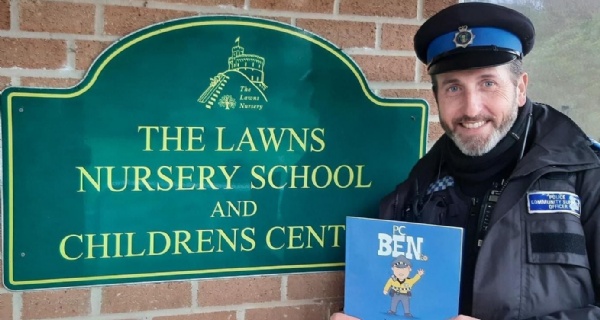 We've been very lucky to have welcomed PC David and his colleagues twice to The Lawns Nursery School recently. David is the author of the brilliant set of stories aimed at pre-school children called PC Ben. David read to the children and they were able to view each page of the story on the screen alongside the book. They really enjoyed hearing about PC Ben's adventures and listened really well, asking relevant questions at the end.
There has been a lot of police themed play this term in the garden which is why we thought it was the perfect time to teach the children about the variety of ways in which the police are able to help our community.