Earthsong Drummers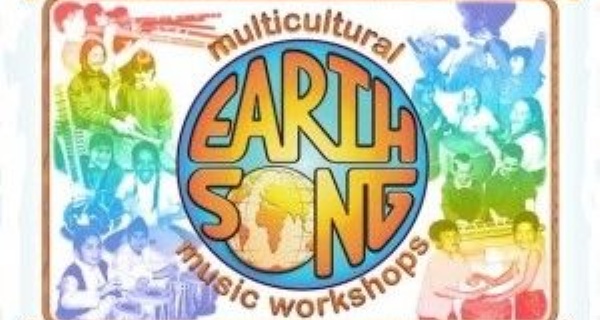 Earthsong Drummers are here on Tuesday 4th February 2020
Coming to The Lawns! - Earthsong's best-loved & most popular workshop, 'Round the World' featuring a small museum's worth of unique instruments, dance & song primarily from Africa, India, China, & Australia with other countries as options. Includes rhythm games session with full size drums for ALL and lots of FUN!
Earthsong is a small company with a huge passion for world music. They have worked in hundreds of schools delivering quality educational workshops, introducing unusual and fascinating instruments from around the world.
Earthsong's multicultural music workshops are a captivating and informative way to discover music from all over the world via unique interactive lessons for all age ranges and abilities. From mouth bows of the Kalahari to moth-cocoon shakers, to giant Japanese taiko drums – the sessions are sure to inspire a passion for rhythm and culture.