Feedback
We use the 'language of learning' with children and they quickly adopt this language as well which helps them to place value on the importance of their characteristics of effective learning, not just the end product of their efforts.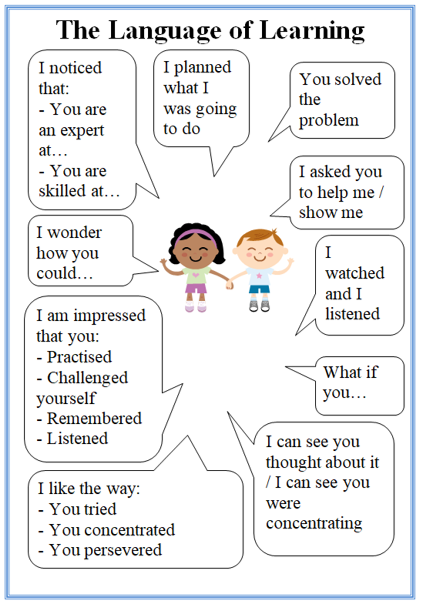 Most of our assessment of children's learning is done through feedback in the here-and-now. Practitioners are skilled in modelling metacognitive thinking for our children and this in turn helps children to develop a growth mindset.
Metacognitive thinking enables children to talk more specifically about thinking in different contexts. It enables children to use a 'plan do review' approach in their learning. They become independent and more powerful learners and this supports their approach to managing their own learning later in their school years. Children are able to articulate what they can do and identify what they are trying to do next.
We have an 'open door' policy for parents and recognise that the child's parents are their primary and most important educators. We pride ourselves on working closely with parents from the very start of their child's time with us. We do this through induction visits and meetings, home visits, termly in the moment planning feedback, sharing learning journeys and wow moments, weekly updates of teaching and learning, incidental discussions and an end of year report.
Our weekly update is emailed home in the form of photographs and an explanation of the teaching and the children's learning during both free flow and Group Times. We share ways in which parents can support their child's learning at home which complement the learning at school.
An example of the weekly learning update for parents